3 to 5 Year Old Program Team

As Early Childhood Educator's we believe that children learn best through play activities, appropriate role modeling and positive reinforcement.
Our centre's purpose is to provide a warm and loving atmosphere that encourages social, emotional, physical, and cognitive growth and development of the child while recognizing and maintaining the uniqueness and individuality of each child.
We will always ensure a safe and clean environment for your child. We will provide many opportunities to encourage each child to become an independent individual.
Our program includes a balance of structured and non-structured age appropriate activities. Activities such as stories, songs, finger painting, field trips, food prep, caring for pets etc. all combine to provide a program intended to make a child's experience with us a positive one.
We believe parental input and support are important to ensure consistency between home and the daycare environment. Parents are invited to visit the centre at any time. We hope you and your child's experience with the Shuswap Day Care will be a happy and meaningful one for all.
3-5 Pre-School Daily Schedule
7:00- 9:30 Arrival, Indoor Free Play (planned art related to learning theme, free play, organized table activities)
9:15-9:45 Free Flow Snack (provided by centre)
9:45- 10:00 Clean up, transition to group time
10:00-10:20 Group Time (show n tell, singing, stories, games)
10:20-10:30 Transition to outside & Toilet
10:30-11:30 Outdoor Free Play (weather permitting)
11:30-12:00 Lunch Time (provided by parents)
12:00-12:20 Story Time
12:20 Transition to rest time & toilet
12:30-1:00 Quiet Time for older children
12:30-2:00 Nap Time for younger children
1:00-2:00 Quiet indoor free play
2:00-2:30 Free Flow Snack (provided by centre)
2:30-2:45 Transition to outside time & toilet
2:45-4:15 Outside Free Play (weather permitting)
4:15-6:00 Inside Free Play, structured table activities, departure
*Music Classes offered by Murray McDonald one day a week
*Hot Lunch provided once a month free of charge thanks to the generous support form our local "Hot Lunch Sponsors"
* When weather is nice out we sometimes will stay out longer than posted on the schedule.
3-5 Year Old Team
Karen Bubola, Manager,
Early Childhood Educator
Karen has been employed with the Society since December 1993. Karen has her Early Childhood Education, Special Needs and Infant and Toddler Certification. She is active in the community and participates in a variety of Early Childhood learning Committees.
Heather O'Brien, Early Childhood Educator
Assistant Manager
Educator in the 3-5 Pre School Program & Team Leader in the Out of School Program. Heather has her Early Childhood Education Certification and had been employed by the Society since March 1996.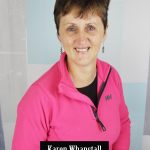 Karen Whanstall , Early Childhood Educator 
Karen has her ECE Certification and works in our 3-5 yr old program. She has been employed by the Society since April 2018. We are excited to have her join our team.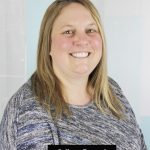 Colleen Paetsch –  Colleen has been employed by the society since March 2016, she keeps our centre clean and safe for all of the children. Colleen also works in our 3-5 yr  old                                          program through supported childcare.